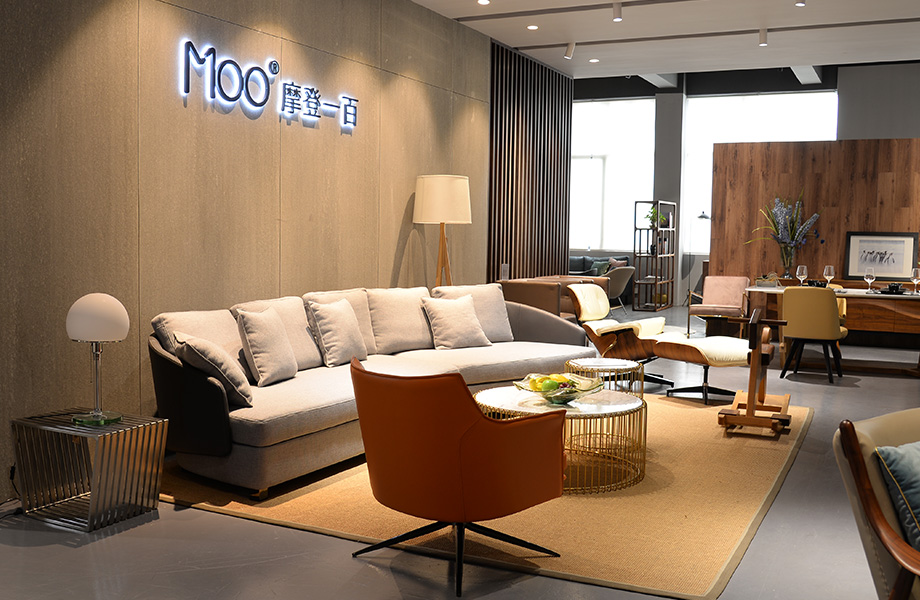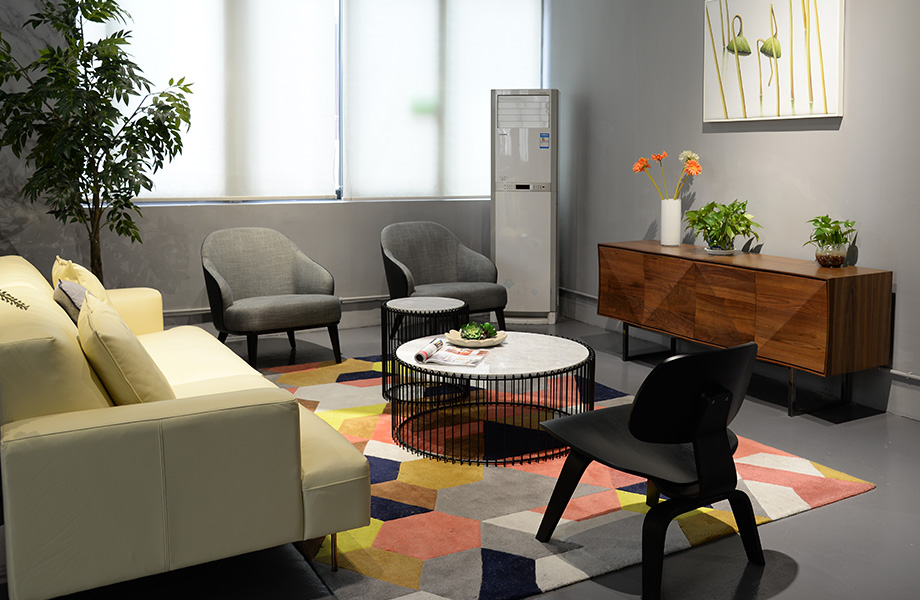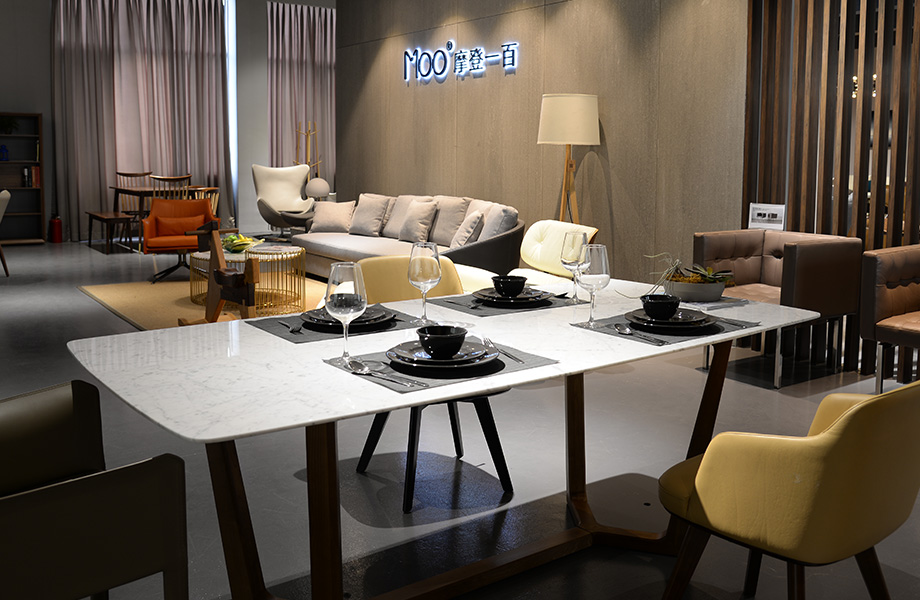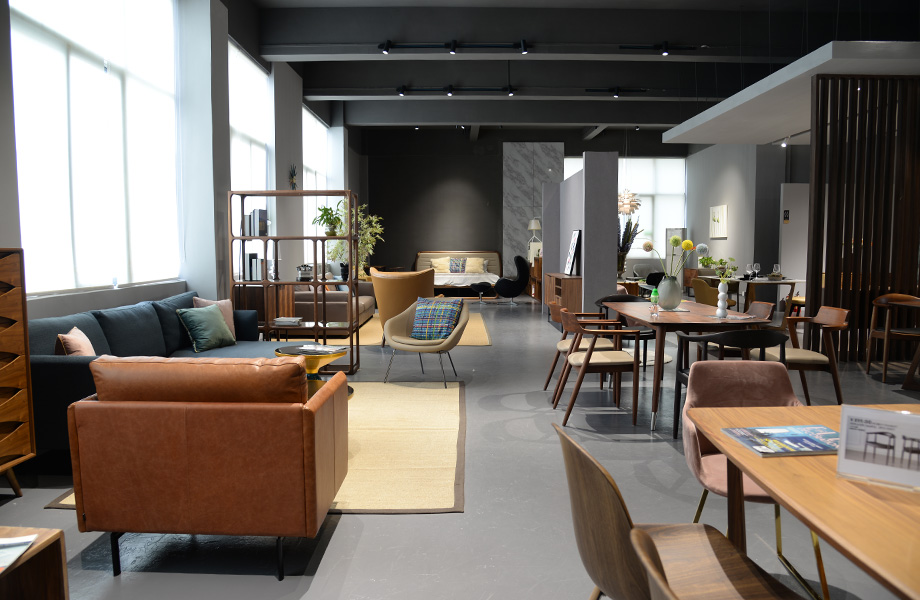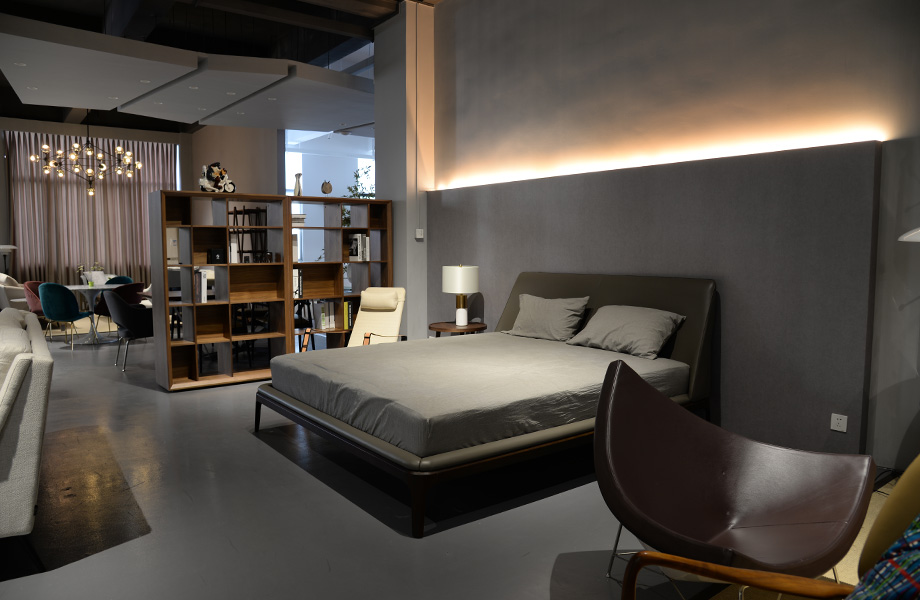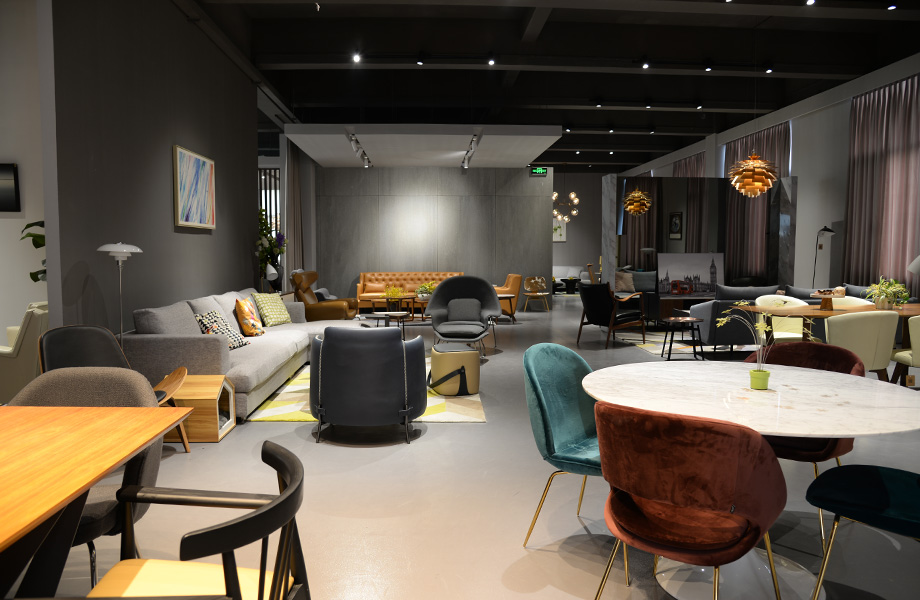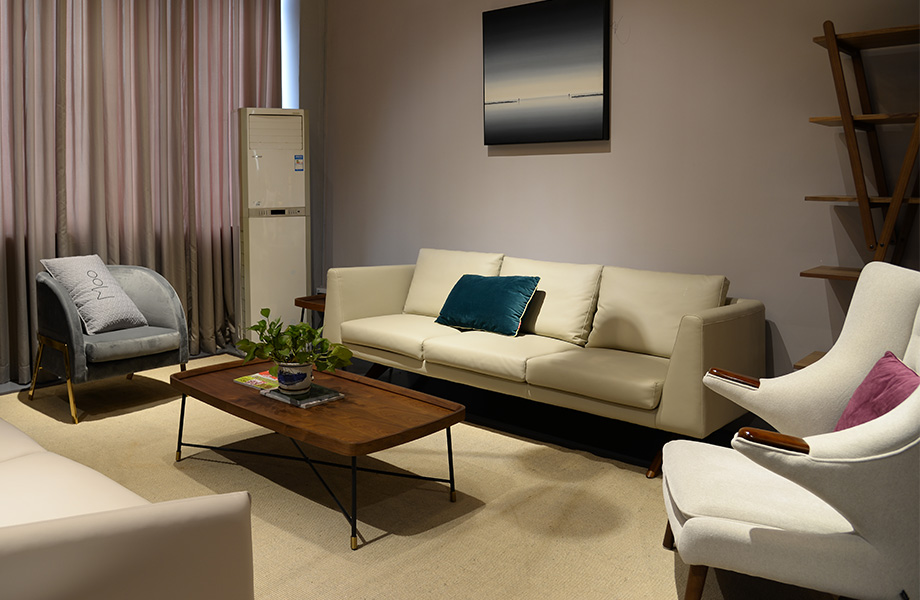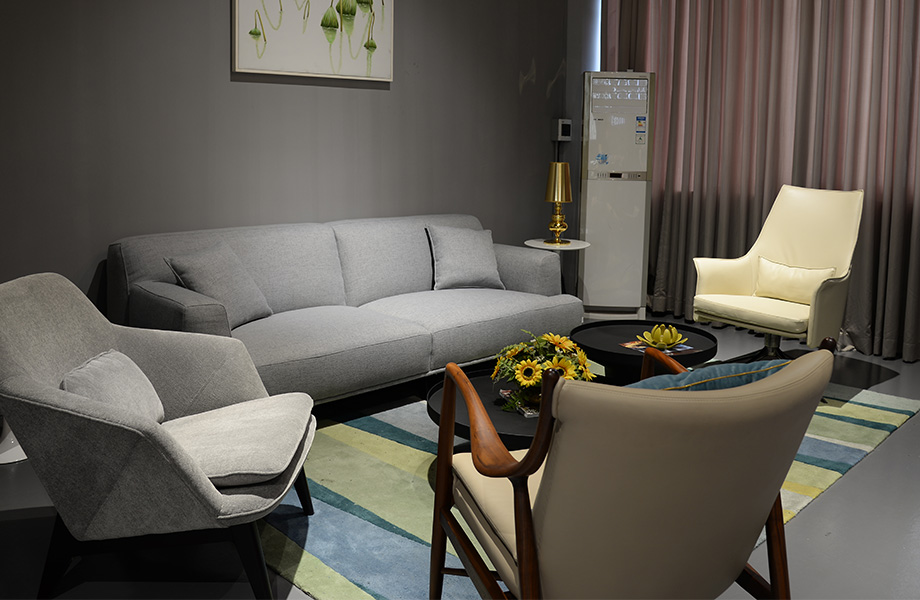 Welcome to Modern design 100. Modern design 100 is the professional furniture company, and also is the first online direct marketing company.So,you can buy the stylish classic furniture in first-hand price .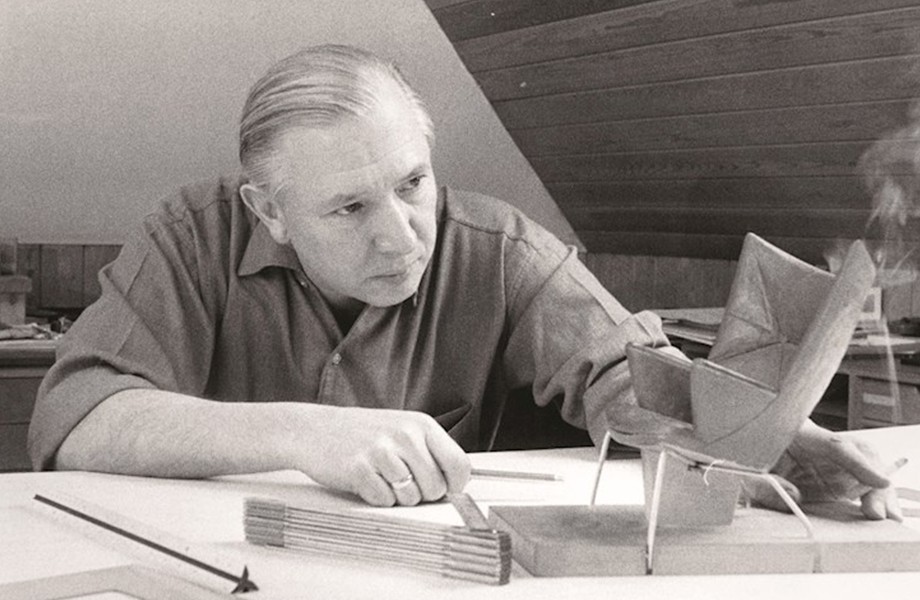 Our designer furniture are the reproduction of famous design in 20 century, They includes below 10 best designer Chairs in 20 century.
The 10 Best Iconic

Designer

Chairs
What makes a good chair? To us, A good chair is one that is comfortable but doesn't compromise on design. We would like to share our favorite iconic chairs, from the hands of Arne Jacobsen to Marcel Breuer. These iconic chairs have made it through the ages and are still loved by many today!
1. Eames Lounge Chair
The Eames lounge chair by Charles and Ray Eames. There is no equivalent to this chaise, it hits all competitors out of the field.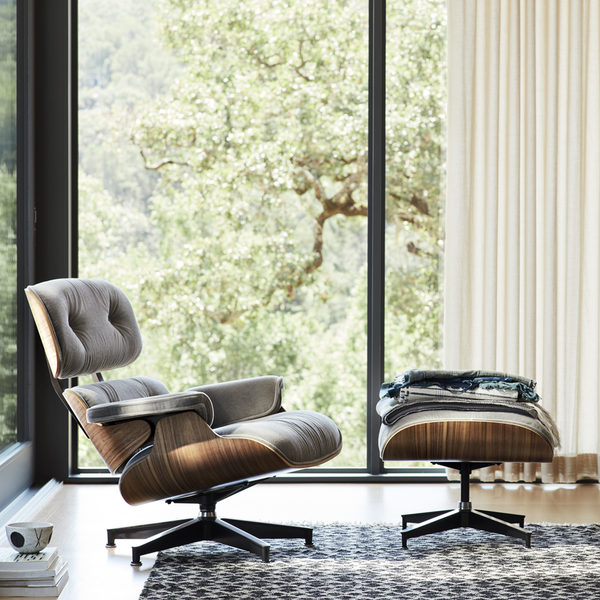 The instantly-recognisable Eames lounge chair was designed in 1956 by husband-and-wife team Charles and Ray Eames. They did not aim to make a designer classic, their goal was to simply improve existing lounge chairs. To make a lounge chair that is comfortable first and foremost and one that 'fits like a glove' (they wanted it to have the same warm look of a baseball glove). Let's be honest, don't you just want to grab a book, sit on the cloud-like seat and forget about everything else around you? We know we do!
The Eames lounge chair pictured above is beautifully placed in a home in Copenhagen. Photo by Line Thit Klein and styling by Helen Wiggers.
2. The Eames Chair
But of course! Some may say they are sick and tired of seeing this chair everywhere, but the Eames chair is seen everywhere for good reason. Not only are the chairs comfortable and versatile, they are highly customisable too. Available in many colours and shapes, with a great variety on the base/legs, you can have an Eames chair that suits you. And only you! Go for an Eiffel base or Eames with armrests, use it in your office or at the dining table, it's all up to you.
It took years for Charles and Ray Eames to perfect the technique and design of the Eames shell chairs and their hard work has definitely paid off.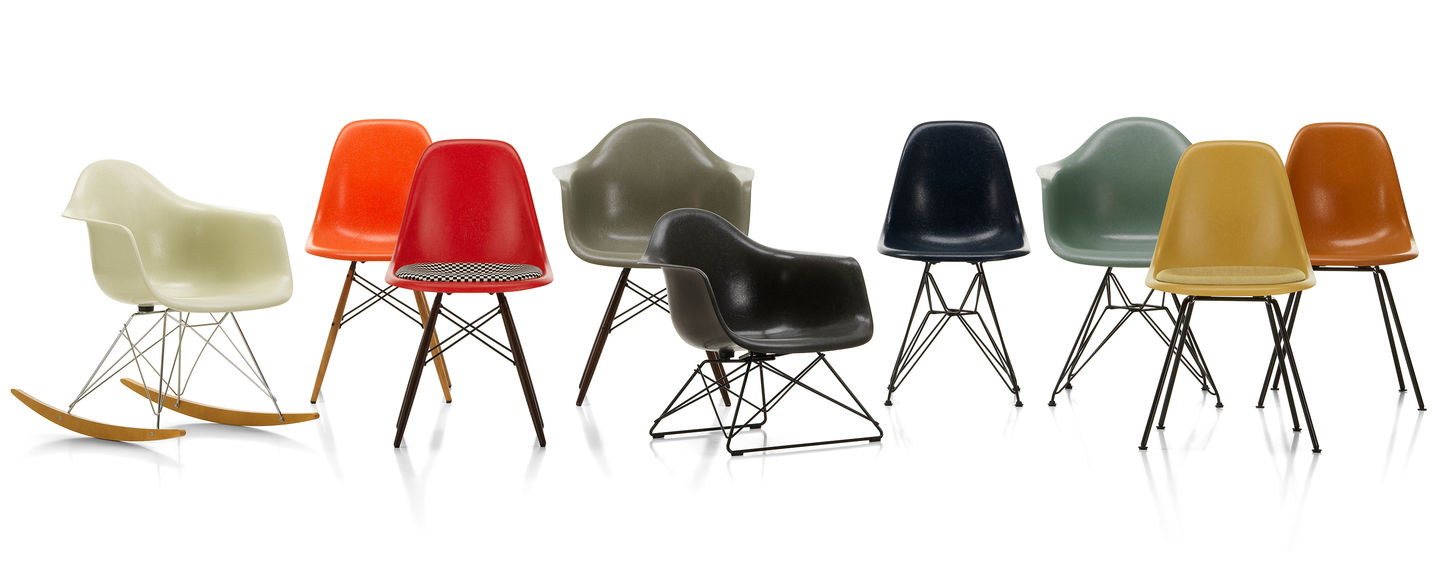 3. Egg Chair By Arne Jacobsen
The Eames-couple made their first Eames chairs for a competition (on versatile chairs). Arne Jacobsen, however, wanted to create a chair with 1 thing in mind: a bit of privacy in public. Something we all would appreciate nowadays!
The Egg chair is a chair straight outta Copenhagen, where Jacobsen designed it in 1958. It was purpose-designed for use in a hotel (Radisson SAS), but thanks to its iconic, unforgettable shape, it reached the masses.
Below a stunning photo from Nina Holst from Stylizimo. Perfection!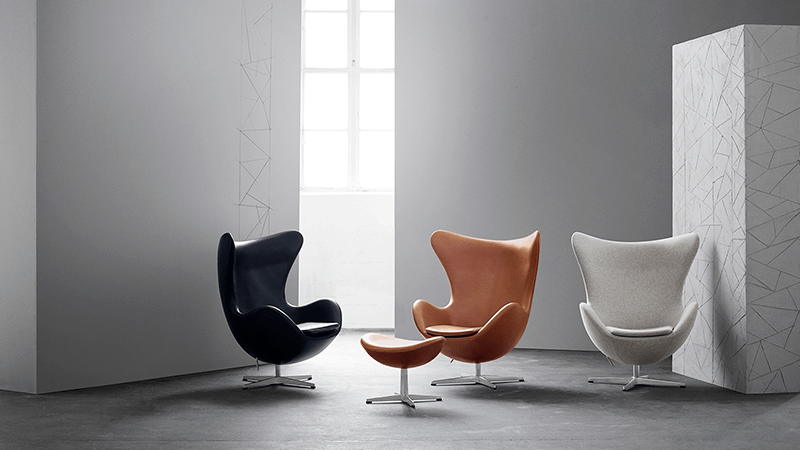 4. The Standard Chair By Jean Prouvé
We'd like to make this standard: uncomplicated, solid design with a perfect industrial vibe. From one of our round-up posts:
"Prouvé was an engineer, architect, ironworker and overall a very talented person with a great eye for detail. In 1931, Prouvé opened his own atelier, Ateliers Jean Prouvé, where he worked with other great designers and architects. Think of great names like Charlotte Perriand and Le Corbusier."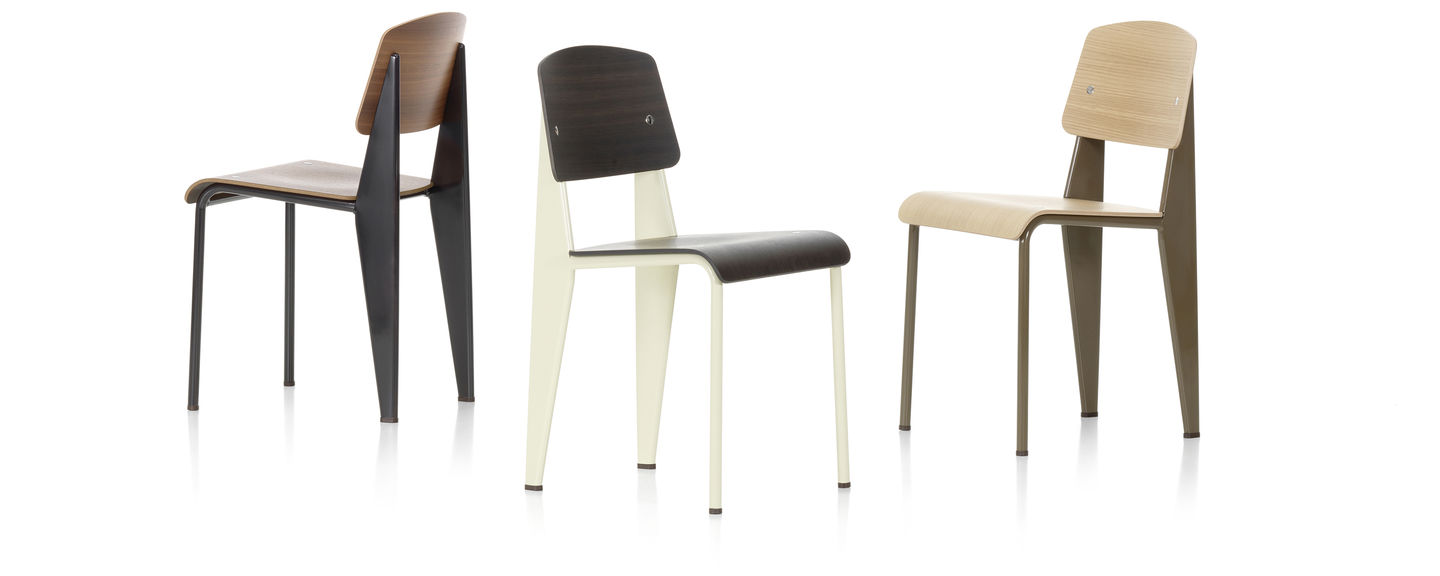 5. Wishbone Chair By Hans J. Wegner
It's one of those chairs that you cannot help but love and appreciate. Its craftsmanship and beautiful design are timeless; designed by Hans J. Wegner in 1949 and it has been in production ever since. The Wishbone chair may be one of his most famous chair designs. And considering the fact he designed over hundreds(!) of chairs in his lifetime, that's saying something!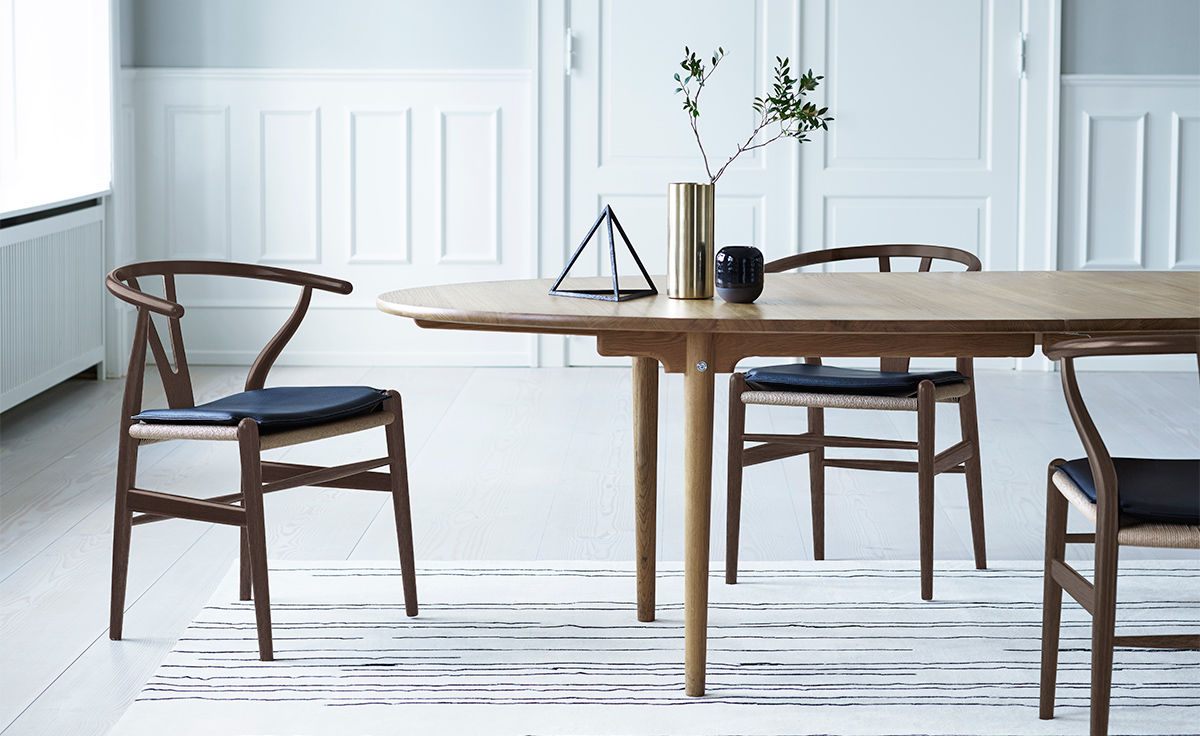 6. PP503 Kenneday Chair By Hans J. Wegner
It shouldn't come as a surprise then that we have two chairs by Hans Wegner in our top 10. Wegner designed the sophisticated PP503 chair in 1949, differs from the PP501 by its upholstered seat. John Kennedy, who suffered back, adopted it for his televised debate with Nixon in 1960, contributing to the celebrity of the chair which was then renamed The Kennedy Chair and joined permanently the White House.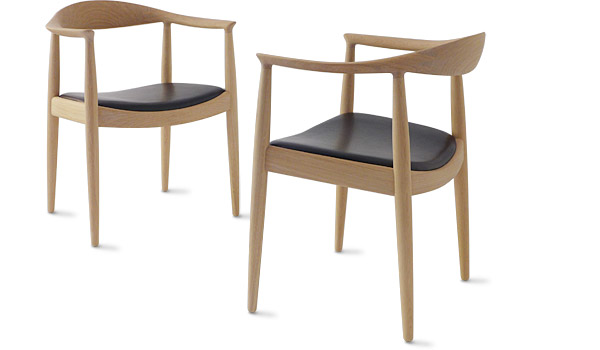 7. Ghost Chairs By Philippe Starck
It's a chair that could be listed in the top 10 most ironic chairs ever made: the Ghost Chair by Philippe Starck. Designed in 2002, this chair is the youngest chair featured in our top ten and one that's easily overlooked. Or well, looked through. These chairs are perfect for elegant small homes or for anyone who likes a tongue-in-cheek, fun twist to a chair. Well done, Philippe!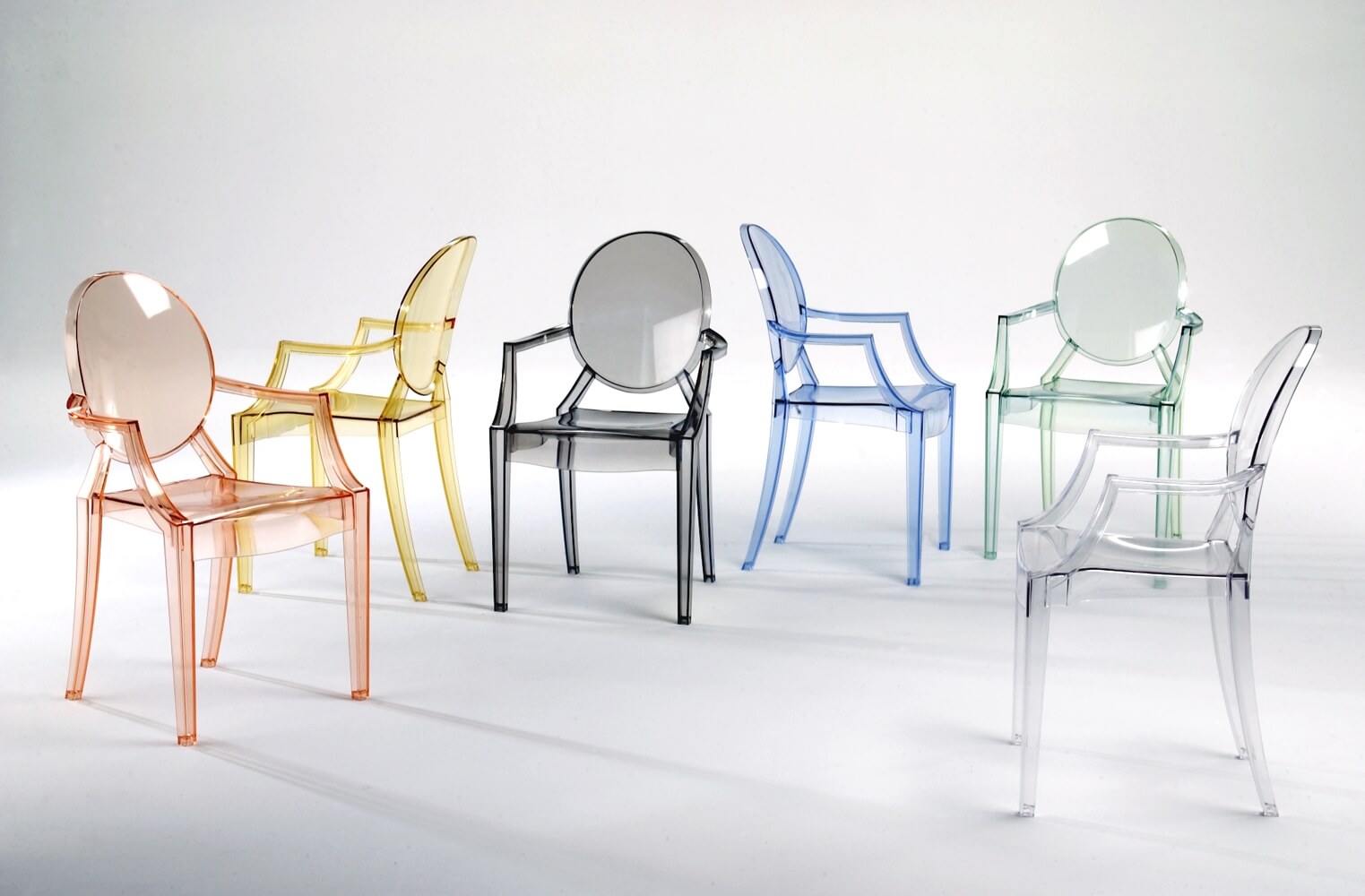 8. Barcelona Chair by Mies Van der R
One of the most recognised objects of the last century, and an icon of the modern movement, the Barcelona Chair exudes a simple elegance that epitomises Mies van der Rohe's most famous maxim–"less is more." Each Barcelona piece is a tribute to the marriage of modern design and exceptional craftsmanship.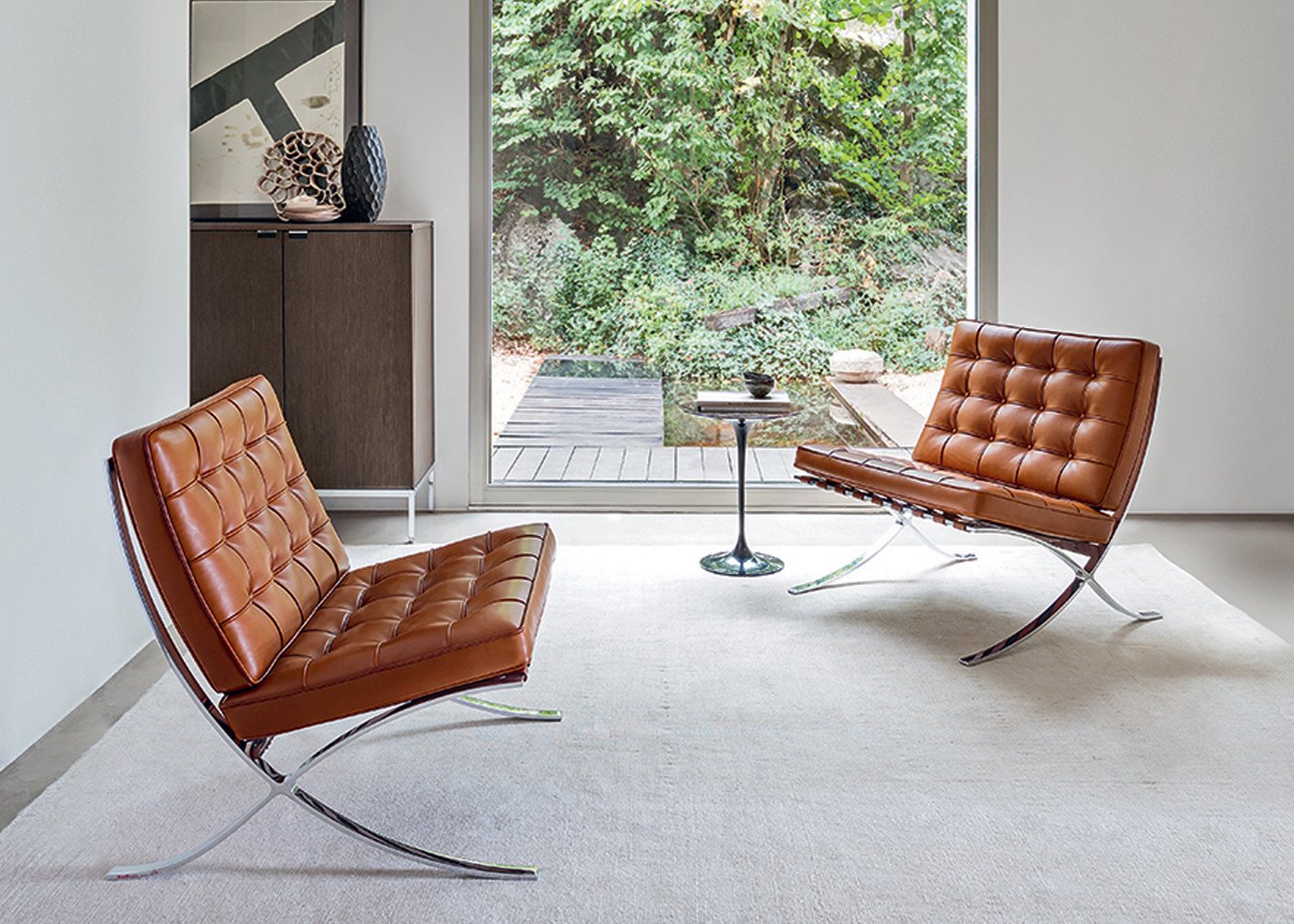 9. Cherner Chair By Norman Cherner
We're almost at the end of the list! Of course we had to sneak in this chair by Norman Cherner. A true beauty designed in 1958, one year after the Paulistano chair. It's remarkable to see the different styles designers were playing around with, and the amazing chairs that came forth out of it. Norman Cherner was greatly influenced by the Bauhaus Movement, and worked in the arts industry for years. The Cherner chair is one of the beautiful outcomes of his work and inspirations.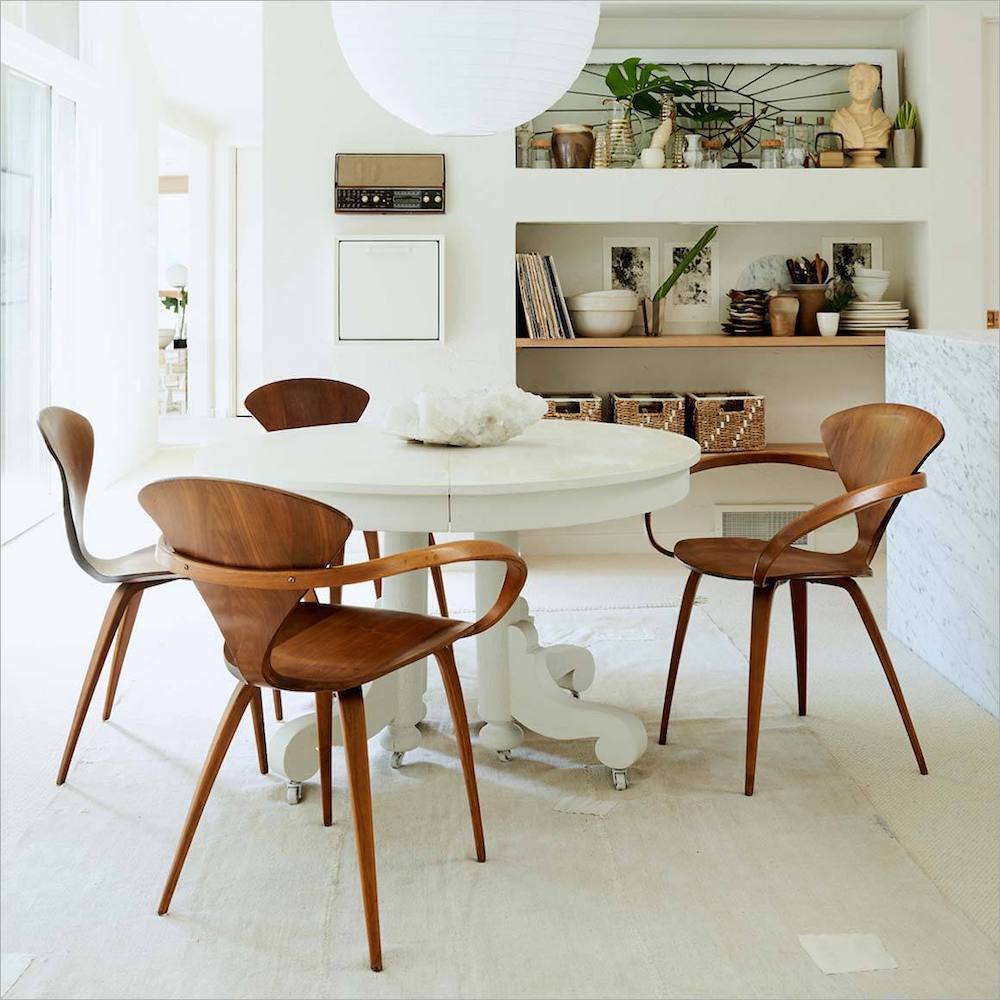 10. The Wassily Chair – Marcel Breuer
And finally, one of the oldest chairs in our list, one that set many trends and was an inspiration to all: the Wassily chair by Marcel Breuer. Designed in 1925-1926, the Wassily chair is one of the most iconic chairs ever made. It's actually called the Model B3 chair, not Wassily, which was a name given to the chair years later when it was being reproduced.
Inspired by the solid, near-perfect design of bikes that hardly need any chance at all, Breuer began experimenting with bent tubular steel. And this sleek chair was the outcome.